Are you after A/Ls or employed?
Build your pathway to become a professional manager graduating from the Sri Lanka's most affordable and recognized professional management institution – The Institute of Management of Sri Lanka, incorporated by Act of Parliament No. 67 on 17th December 1988.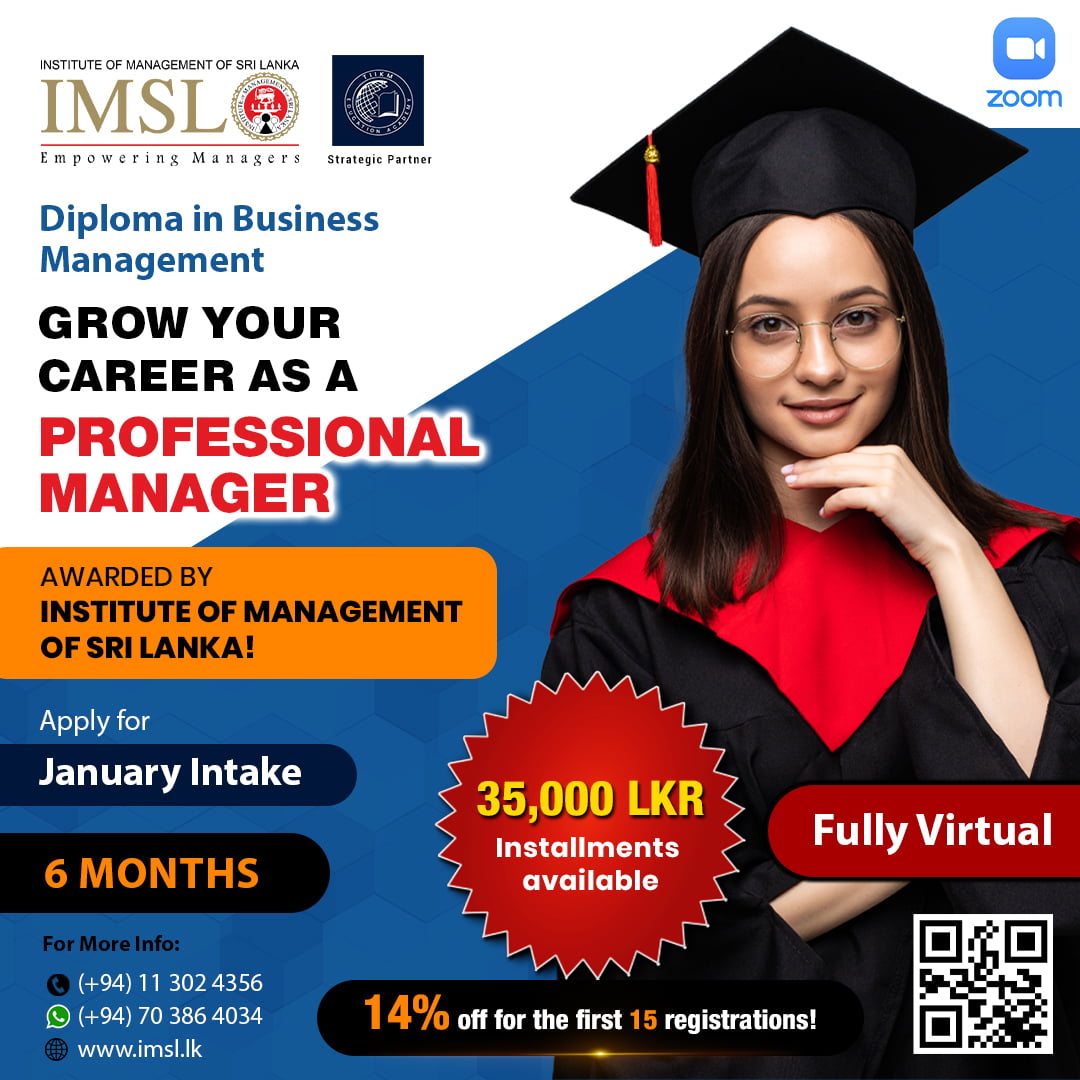 Registrations are now open for January 2023 intake!
Apply before 20th October 2022 for an Early bird discount.
Call now for more information 011 302 4356 , 070 386 4034.