Sunday Times – 10th June 2016, Business Times Page 06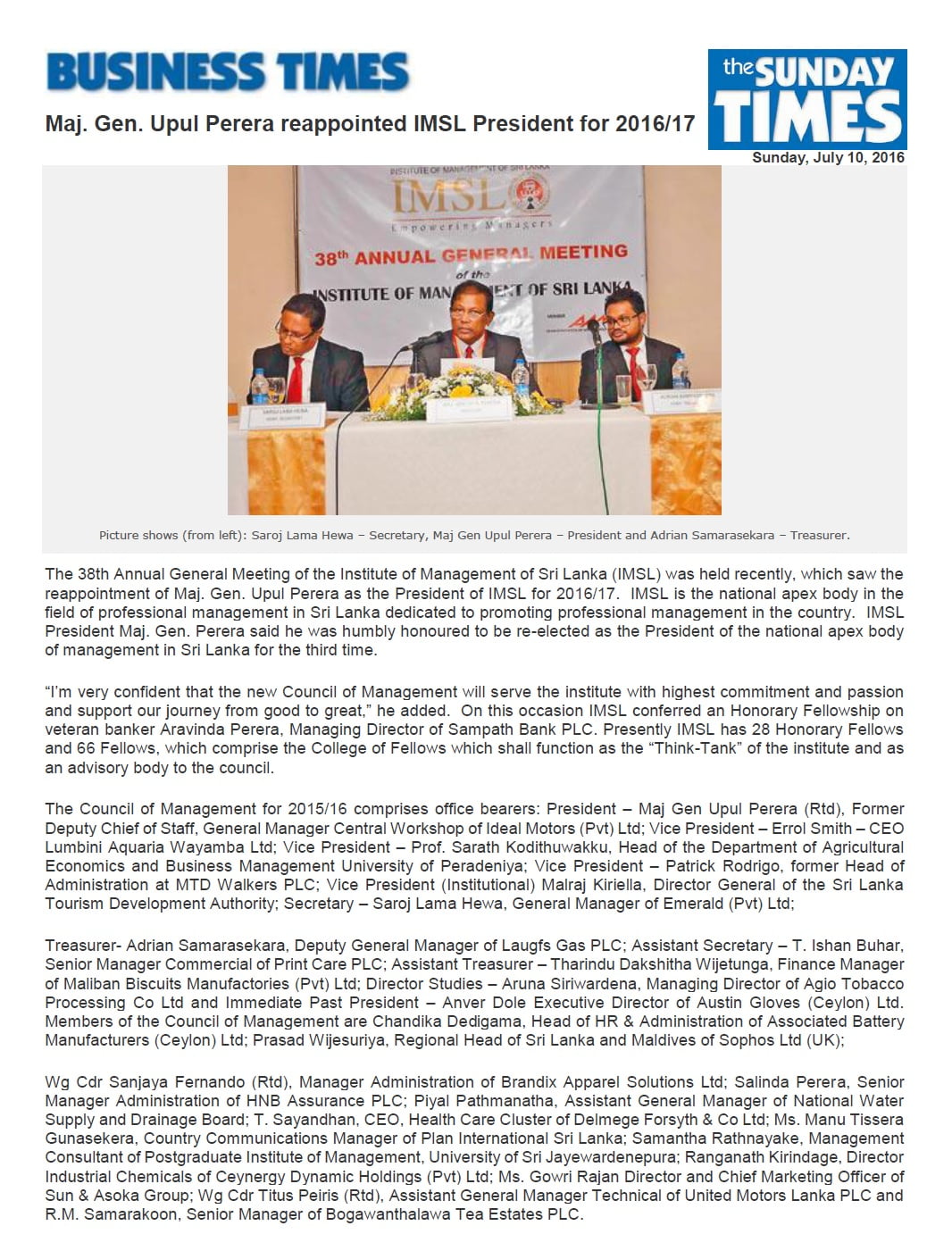 Daily News – 07th June 2016, Page 35

Ada Derana Biz – 06th June 2016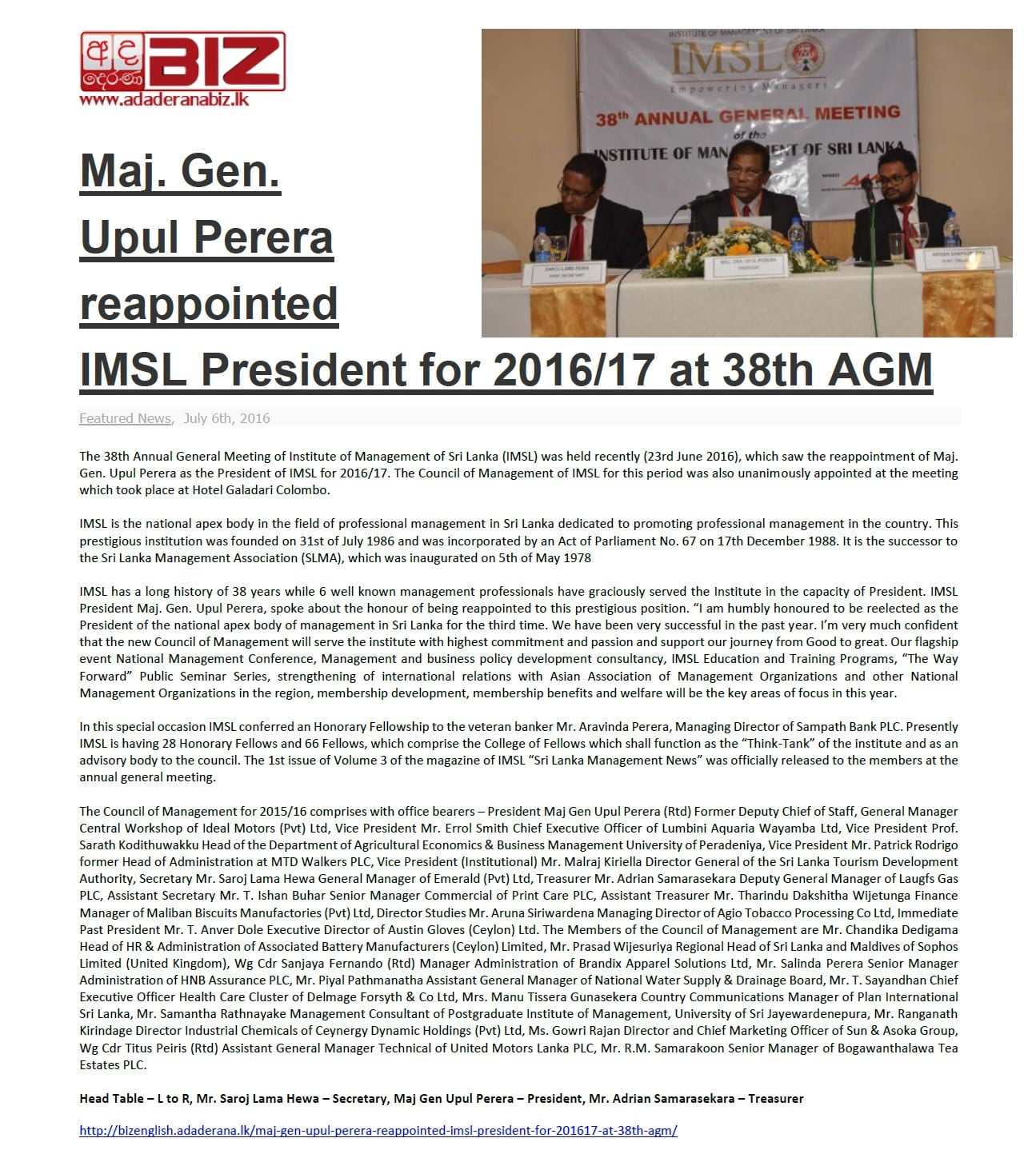 Daily News 27th June – Page 50
Ceylon Today – 22nd June 2016, Page B5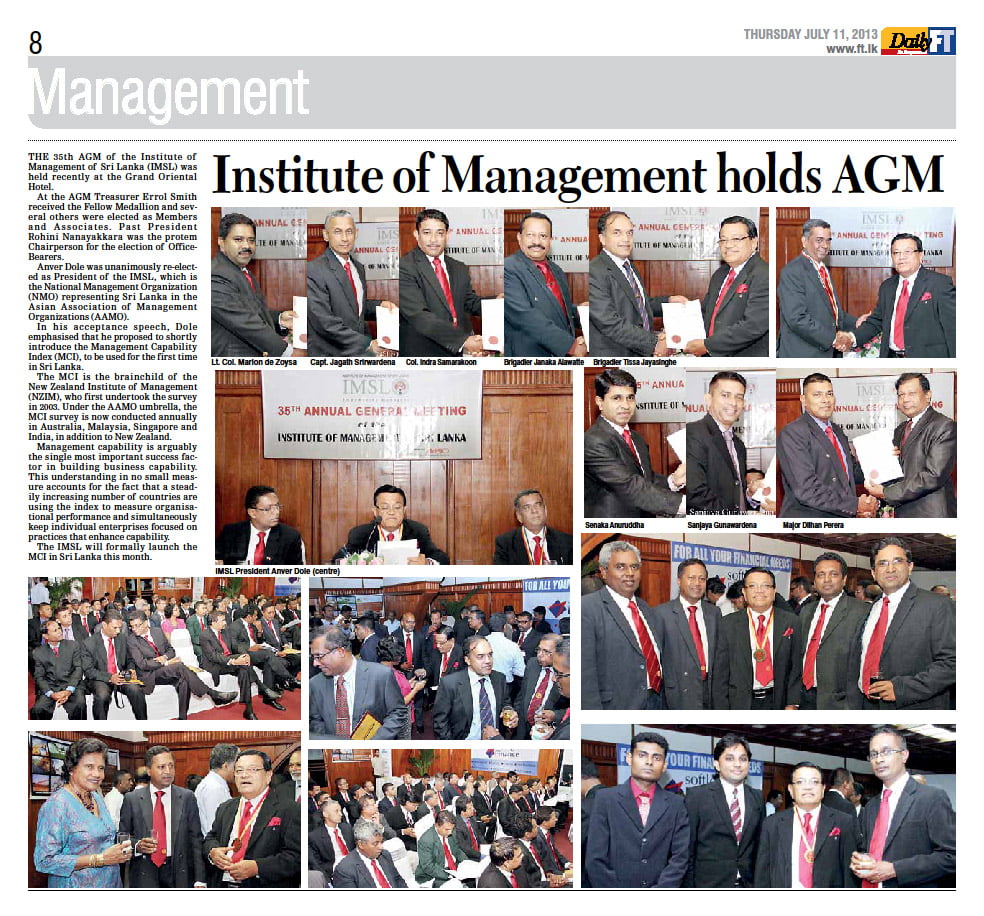 Institute of Management of Sri Lanka felicitates Razik Zarook
Date of Publish : March 28, 2013
Published by : Daily FT
The Institute of Management of Sri Lanka felicitated Razik Zarook, Founder Member, former Vice President, Chairman of the National Management Conference and Honorary Life Fellow of IMSL, who was recently appointed as Chairman of Bank of Ceylon, at a simple ceremony at the Colombo Club, Taj Samudra.
Razik Zarook, a leading lawyer from Matara, was enrolled to the Bar in 1969. He is a Senior Attorney at Law, a President's Counsel, a former Chairman of the Co-operative Wholesale Establishment (CWE) and founder Chairman of Lanka Milk Foods Ltd. He had served as the Ambassador to the then Federal Republic of Yugoslavia and thereafter as the first Ambassador to Hungary and the High Commissioner for Sri Lanka in Singapore.
Being a Fellow member of the Institute of Management of Sri Lanka, the Executive Committee of IMSL felicitated Zarook with a gathering of some of their very senior members, their spouses and guests at the Colombo Club, Taj Samudra Hotel on Saturday, 23 March.
The evening provided an opportunity for senior members of IMSL to share some interesting anecdotes in their professional lives as well as the 25 years of progress by IMSL. Anver Dole, President of IMSL, shared some significant milestones of Zarook's career in an interesting after dinner speech before Zarook expressed his appreciation of the good work that IMSL does while recalling his long association with the institute dating back to the time he served as Chairman of CWE.